#1 Savannah Solar Roofing Systems Company
At Lucent Energy Management, we're on the cutting edge of the smart, energy-efficient home industry, so don't hesitate to put your faith in us. We'll make your home as energy-efficient as it can be!
Reach us anytime for a FREE solar evaluation and learn more about what we can do for you.
Our Savannah solar experts have every aspect of solar energy mastered, which means putting your trust in us will be the best thing you've done for your home! Unlike many solar companies out there, we directly install the solar systems we sell, without subcontracting any of our work. Therefore, with our Savannah solar company, you get the entire solar experience and installation from start to finish – done at the highest industry standards.
Lucent Energy Management has more than 20 years of combined experience designing and installing solar panels on homes and businesses. And in addition to that, we provide some of the most innovative Savannah solar systems and technology available. We are also directly certified by some of the top solar panel manufacturers to install their solar systems and panels, including Generac®, SunPower®, Blue Power Energy, and Tesla.
With these cutting-edge solar systems and our highly skilled and dedicated team of Savannah solar experts, you will receive nothing short of the best and most flawless solar performance for your property. We will design, engineer, build, and maintain your renewable energy systems, giving you unmatched performance and profitability.
Lucent Energy Management takes great pride in performing high-quality installations and providing ongoing customer support to all our clients. We are at your full disposal for any questions and information you may need about your solar panels, their maintenance, or function, so don't hesitate to reach out to us anytime.
We'd be more than happy to discuss with you how your home or business can benefit from a solar panel installation, as the benefits are numerous:
Lower energy consumption
Reduced monthly energy bills
Increased resale value of your property
Independence from utility companies
Great return on your investment
Owning your own power
Relying on an environmentally-friendly power source
Start reaping all of these benefits and call Lucent Energy Management to help you take control of your bills and turn your property into a highly energy-efficient and cost-effective one!
Tesla Solar Roofing Savannah GA
At Lucent Energy Management, we are proud to offer some of the solar industry's best and most advanced solutions – Tesla solar systems! Tesla products continue to raise the bar in the renewable energy sector, and as Tesla-certified solar installers, the Lucent solar team provides premium-quality Tesla solar installations and solutions.
Turn to us for the installation of reliable, low-profile, and high-performing 400w Tesla solar panels that will allow you to start owning your power while integrating perfectly with the aesthetic of your roof.
And if you're in the market for a brand-new, sustainable roof in Savannah, GA, look no further than the Tesla solar roof! A Tesla solar roof combines unsurpassed energy production and performance with a stunning aesthetic that will please even the most particular homeowner or homeowner's association.
When paired with a Tesla solar battery – the Tesla Powerwall – your solar system will be set up for unmatched and uninterrupted performance, providing power at all times. The Tesla Powerwall serves as your backup power storage system, conserving all the excess energy that your Tesla system has collected for later use during power outages or at night. This makes it an indispensable part of your solar system, especially if you live in an area prone to frequent storms and blackouts.
Trust your Lucent team to install and maintain your Tesla solar roof, panels, and batteries so that they work flawlessly! Call us anytime for a FREE evaluation.
Looking for the Best Solar Companies Near Me in Savannah GA?
Look no further because Lucent Energy management is here to make your home the best it can be! As one of the best-rated solar companies in Savannah that relies on great technical knowledge and extensive experience, you can lean on our team for the best solar systems tailored to your unique needs and property requirements.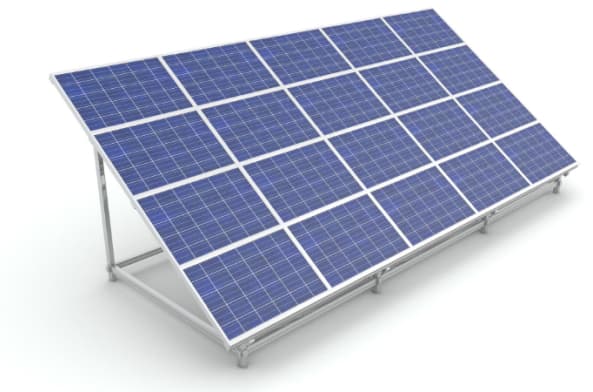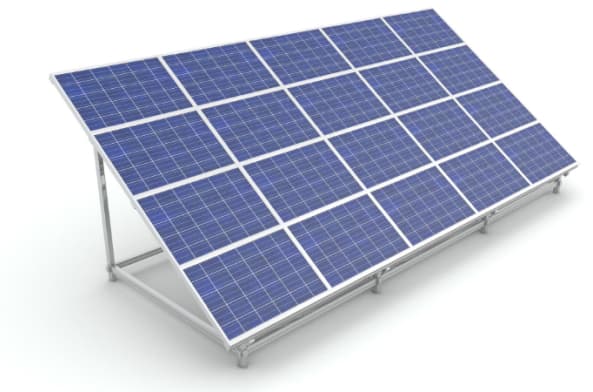 Savannah is a beautiful and charming coastal city located along the Savannah River in the State of Georgia, about 20 miles upriver from the Atlantic Ocean. It is the largest port in the state, functions as the county seat of Chatham County, and has 147,780 residents as of the 2020 estimates.
Established in 1733, Savannah is the oldest city in Georgia, with some of the most beautiful antebellum buildings in distinct architectural styles and a picturesque Historic District filled with cobblestoned squares and landmarks that represent the city's rich history. One of the most prominent landmarks is the Gothic-Revival Cathedral of Saint John the Baptist.
One can find plenty of greenery and parklike squares in Savannah, such as the 30-acre Forsyth Park and the Wormsloe Historic Site that contains 18th-century ruins, beautiful gardens, and miles of oak trails.
Since Savannah, GA is a very welcoming and charming community, it doesn't come as a surprise that it was voted one of the "Top 25 Places to Live and Work" by Outlook Magazine.